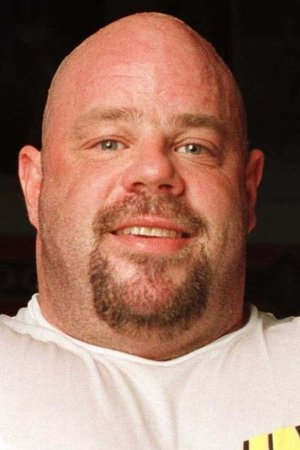 Tiểu sử
Robert Alexander "Jeep" Swenson Jr. (January 5, 1957 – August 18, 1997) was an American professional wrestler, stuntman and actor.
Swenson was born in San Antonio, Texas, the son of Patricia Maxine (née Wells) and Robert Alexander Swenson Sr. He was married to Erin Hillsman. The couple had a daughter named Kayleigh.
Swenson wrestled for World Class Championship Wrestling in 1987 and 1988 for manager Gary Hart. He debuted on March 7, 1987, defeating Perry Jackson in a 2 minute challenge match. His main feud was with Bruiser Brody, who was wrestling as the masked "Red River Jack". According to Swenson, he had the largest biceps in the world at that time. He was billed as being from South Africa, although he was clearly an American.
Swenson returned to wrestling for a match at World Championship Wrestling's Uncensored pay-per-view on March 24, 1996. He performed as a member of the "Alliance to End Hulkamania". He was originally named The Final Solution, but following complaints from Jewish organizations to the Turner corporate offices, his character was renamed The Ultimate Solution. WCW claimed they were unaware that The Final Solution was the name Adolf Hitler gave to his plan to destroy the Jews. The Alliance consisted of the Dungeon of Doom, the Four Horsemen, The Ultimate Solution and Z-Gangsta, all working to end Hulk Hogan's career.
Swenson boxed as an amateur middleweight and later had a short career as a professional boxer. He won his first two bouts by knockouts, but his third fight was stopped in round one after he was knocked down twice by Frankie Garcia in his pro debut.
The 6' 4", 405 lb. Swenson appeared as pit fighter "Lugwrench" Perkins in the 1989 Hulk Hogan film No Holds Barred. He also played James Caan's bodyguard Bledsoe in the Damon Wayans and Adam Sandler film Bulletproof, before playing possibly his best known character Bane in the 1997 film Batman & Robin.
On August 18, 1997, Swenson died of heart failure at the UCLA Medical Center. He was 40 years old. Hulk Hogan, Davey Boy Smith, and James Caan gave eulogies at his funeral.[2]
Thông tin cá nhân
Nổi tiếng về Acting
Giới tính Nam
Sinh nhật 05/01/1957
Ngày mất 18/08/1997 (40 tuổi)
Nơi sinh San Antonio, Texas, USA
Đồng thời được biết đến là
Robert Alexander Swenson Jr.
Được biết đến với các chương trình truyền hình